We are continuing our summer blog series with an official introduction to Brett Plancich, the eldest of Dr. Gregory Plancich's three children. Brett grew up in Washington, surrounded by his extended family and the unsurpassable beauty of the Pacific Northwest.
During his childhood, he was grateful to have generations of family members nearby to visit whenever he and his siblings wanted to. Brett says that there was, and still is, "always someone to see, something to do, or somewhere to go."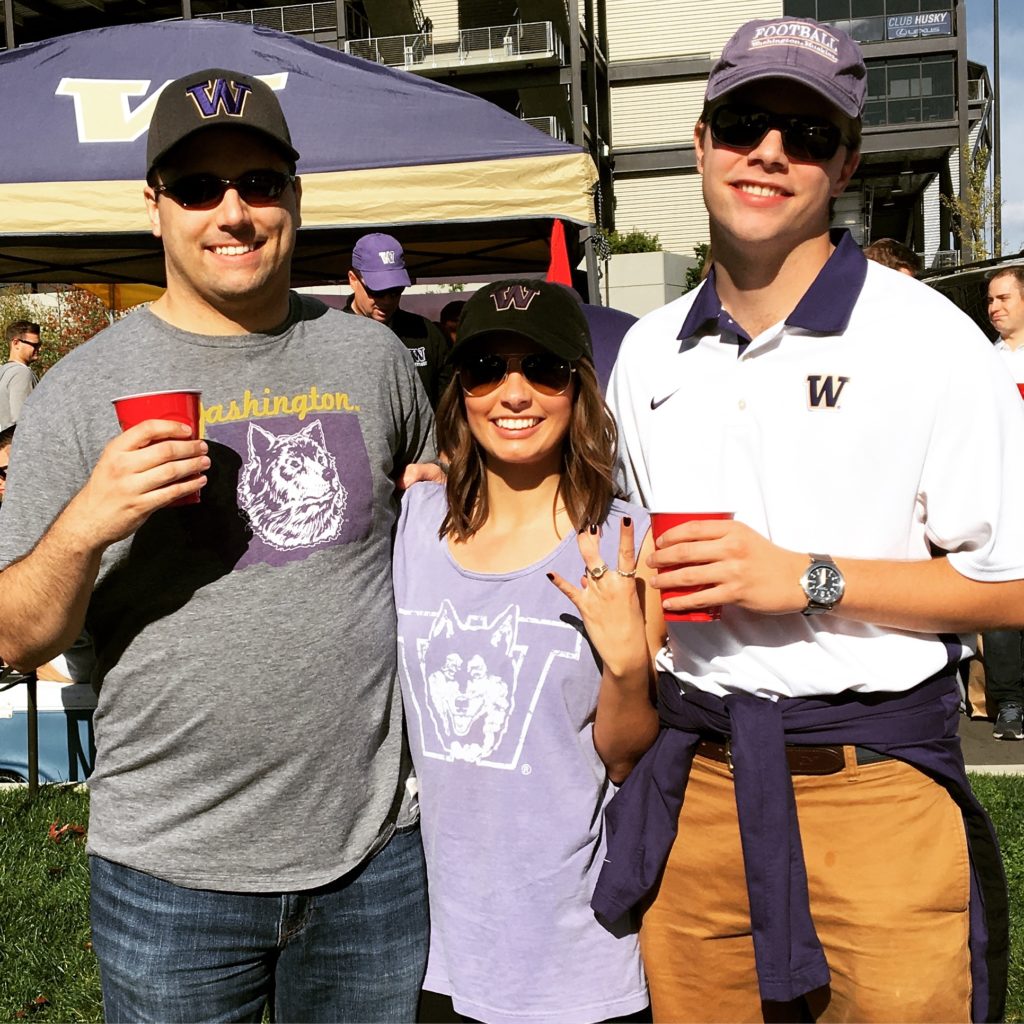 After Brett spent four years away at Saint Louis University School of Medicine, he realized how much he missed living between the Puget Sound and the Cascade Mountain Range. He undeniably believes that the climate in western Washington is second to none. His preference for the Pacific Northwest, along with his desire to be near his family, all played a part in Brett's decision to move back to Washington.
Brett pinpoints two things that led him to become a doctor, one of which was growing up with his father. During his childhood, Brett spent a lot of time at Plancich Dental, witnessing the way that his father cared for his patients. He attributes his father's passion as the foundation of his own inspiration to pursue a medical career. Along with the handful of doctors who cared for Brett when he fell ill as an 8 years old. During a two-week period, Brett suffered from Rocky Mountain spotted fever. The care that he received from his doctors convinced him that medicine was his calling.
Currently, Brett is a surgical intern at Virginia Mason Medical Center in Seattle. Brett notes that his job is demanding, but also incredibly rewarding. He enjoys being an instrumental part of the healing process, from identifying illnesses to helping patients get better. Brett is looking forward to joining the anesthesiology program next July. Upon completion of his post-graduate training, he and his wife hope to move closer to the Tacoma area.
Brett admits that he couldn't have made it to where he is today without the ongoing support of his family and his wife. He is incredibly grateful for the active role his parent's have taken in his life, such as coaching his athletic teams, and helping Brett to make important decisions like where to attend medical school.
Now that they have returned to Washington, Brett and his wife can't wait for regular family gatherings, such as his dad's three-generational tailgates outside the Husky stadium. During this extremely busy time in his life, Brett is more grateful than ever to have so many people to lean on. "I wouldn't trade it for the world," says Brett.
At Plancich Dental, we consider all of our patient's extended family. You can rely on us for the best care and dental services in the South Sound. Call us at (253) 272- 7400 to schedule an appointment.