This summer, we introduced you to the family behind Plancich Dental — Dr. Gregory Plancich's three children: Madison, Brett and Bryce. We are wrapping up our blog series with the introduction of Bryce Plancich. Bryce is the youngest Plancich and currently in his third year at University of Washington School of Dentistry.
Bryce received a Bachelor of Science from the University of Washington in Biochemistry. He comes from a long line of Huskies, and says that he is, "proud to have gone to the same school as my father, mother, and siblings."
Bryce has a close relationship with his family. He's very good friends with his sister, Madison, and particularly looks up to his older brother, Brett. Both are currently in the health sciences field; however, Brett is blazing his own path towards becoming an anesthesiologist, while Bryce is following in his father's footsteps.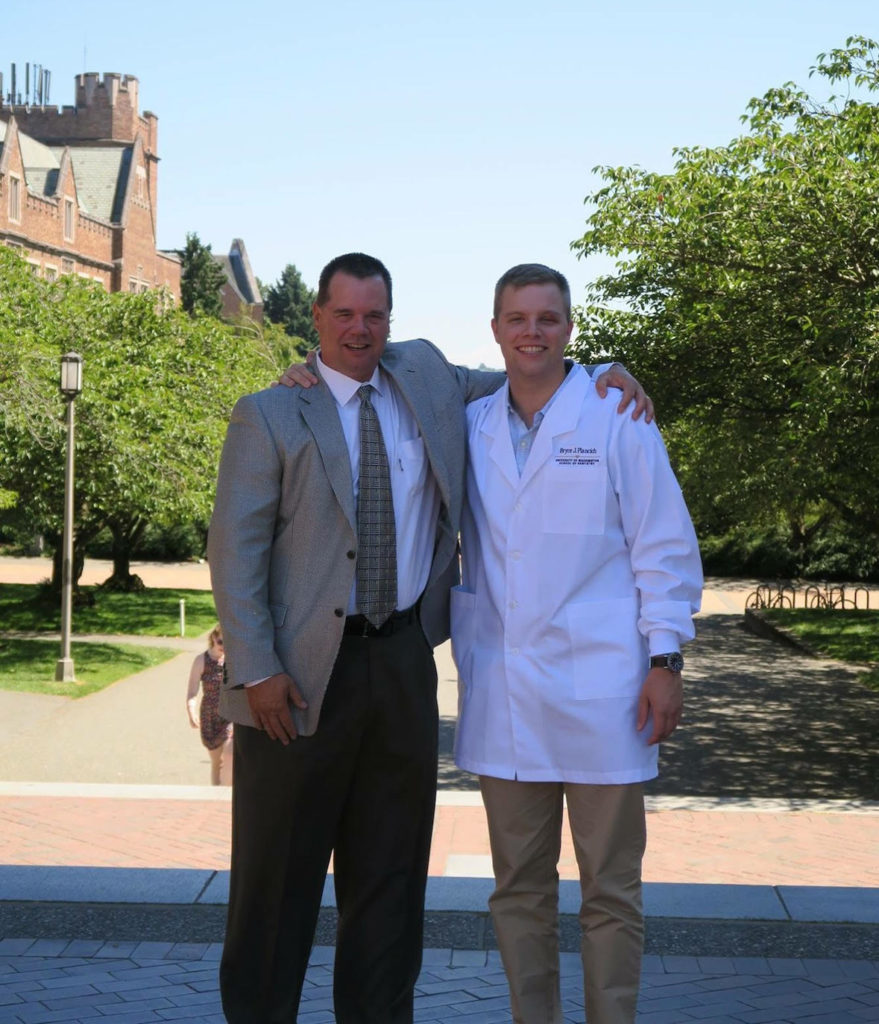 Since he was young, Bryce has always been interested in dentistry. During his childhood, Bryce and his siblings spent time visiting their dad at Plancich Dental. Bryce finds dentistry interesting as it combines both science and artistry. "For me, dentistry is incredibly rewarding," Bryce says. "I love having the opportunity to work with people and getting to work with my hands."
Every year, Bryce and Dr. Plancich spend a week in Peronia, Guatemala as part of a mission group with the Spear Open Wide Foundation. Bryce and Dr. Plancich, along with a group of dedicated volunteers, provide dental services and treatments to local patients in need. Bryce loves going each year, finding value in each subsequent experience. Along with an amazing learning opportunity, Bryce and Dr. Plancich have the opportunity to explore another culture. So far, Bryce and Dr. Plancich have been on five mission trips to Guatemala, and each year they get to see the clinic grow and improve. Bryce continues to look forward to the next upcoming trip this Spring 2018.
Upon completing his dental training, Bryce would like to move to Tacoma and work at Plancich Dental where he can be closer to his family. Bryce cannot wait join the team at Plancich Dental in the next few years to come.
At Plancich Dental, we consider all of our patient's extended family. You can rely on us for the best care and dental services in the South Sound. Call us at (253) 272- 7400 to schedule an appointment